January 10, 2020
Katie Fletcher
Five Healthy Foods For the Nutrition "Newbie"
Whether you're looking to improve your sleep, cut down your marathon time, or fit into your favorite pair of pants, there's no time like the present to give healthy eating a try. With nutrition and #fitness being trendier than ever, there's plenty of nourishing, tasty, and instagrammable healthy food in just about every store or cafe around. But if things like spirulina, unicorn toast, and MCT bulletproof matcha lattes have you scratching your head and reaching for a simple bowl of cereal, have no fear! Today we've got 5 simply delicious (and nutritious) foods that you'd find in any traditional grocery store that won't break the bank and are even pronounceable! Each of these will serve as your "training wheels" as you venture into the world of healthy eating!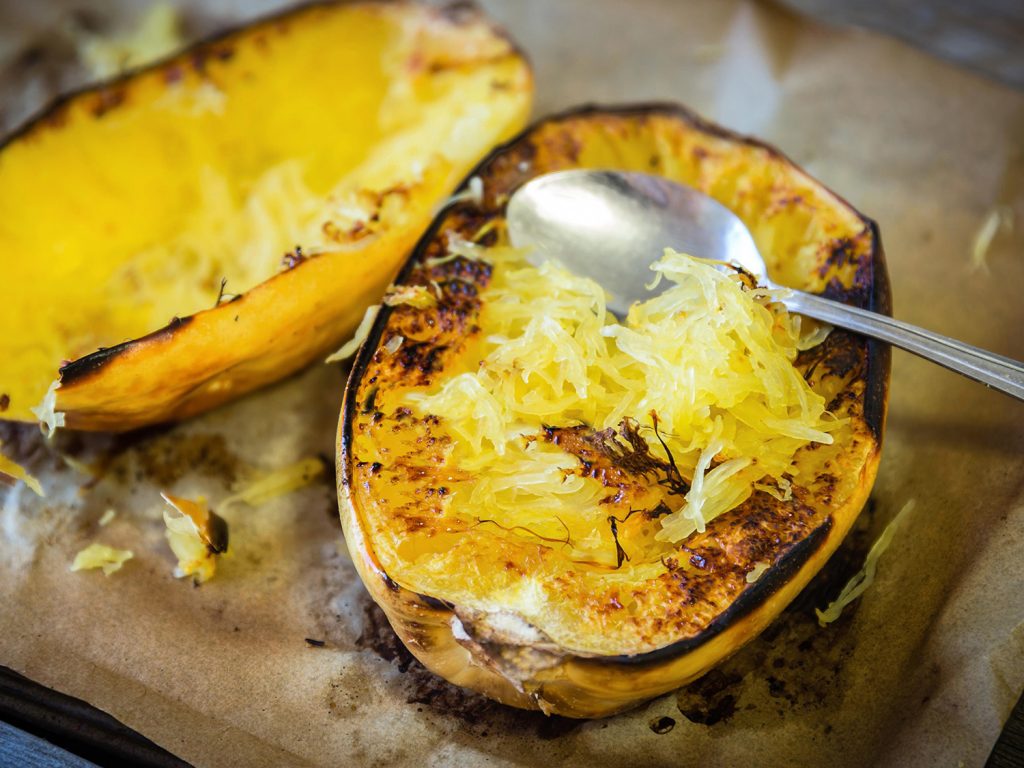 1. Spaghetti Squash
If you've already tried any of the chewy, starchy gluten-free pastas and decided that when it comes to noodles, the Italians are the only ones who can get it right… think again! Spaghetti squash is an excellent alternative to traditional white pasta. Loaded with potassium, manganese, vitamin-A, and a bounty of other essential nutrients, this pasta imposter is fantastic. It also contains fiber, so it'll help you feel more satisfied and fuller for longer than if you had traditional low fiber pasta.
Spaghetti squash also provides a blank canvas for some culinary creativity! Try this awesome recipe with pesto and shrimp, go for the classic meatball and marinara combo, or try something international like these Mexican taco bowls. With simple preparation and endless flavor "pastabilities," spaghetti squash will surely top the list as your new favorite vegetable (that is if you can remember it is an actual veggie underneath that mountain of delectable toppings!).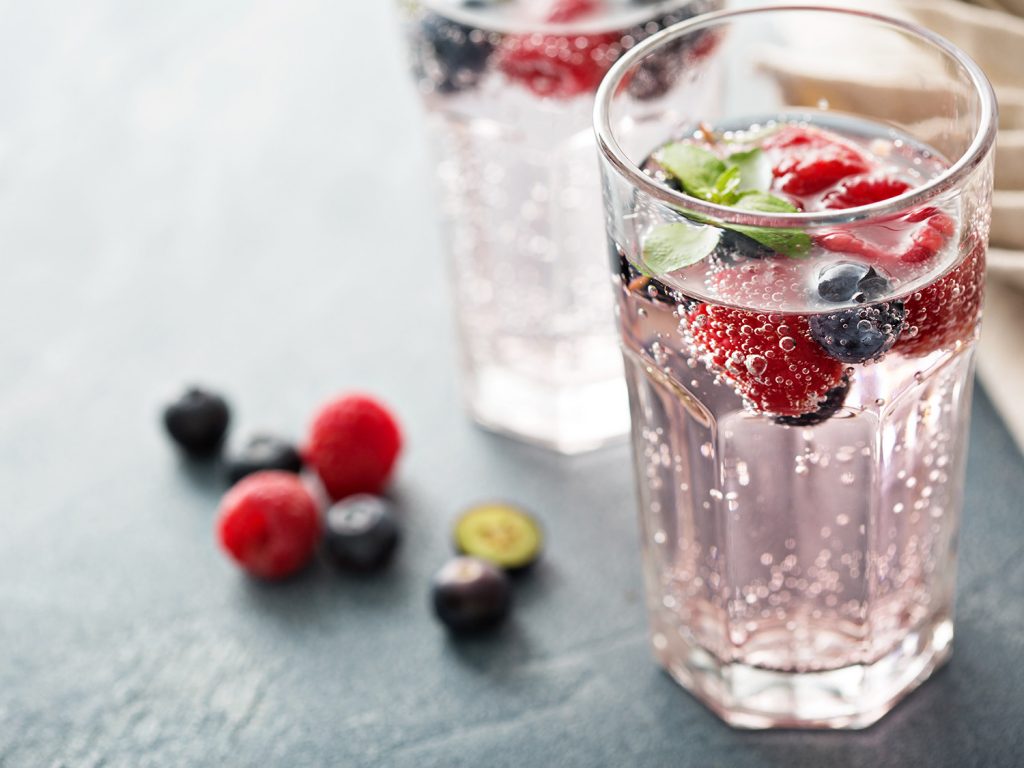 2. Sparkling Water
Ditch the sugary sodas and syrupy fruit juices, and opt for something a little healthier. Sparkling waters are light and refreshing, free of artificial colors and sweeteners, and offer a more exciting alternative to flat water. Many companies offer delicious varieties, including naturally flavored ones like raspberry, lime, or black cherry. You can add your own fresh fruit slices for a refreshing (and pretty) thirst quencher, or get funky with some fresh herbs (try this recipe for inspiration!).  If the taste of pre-flavored sparkling waters is just too bland for your taste, a splash of 100% pure (no sugar added) fruit juice can help strike the perfect pop of flavor without any junk.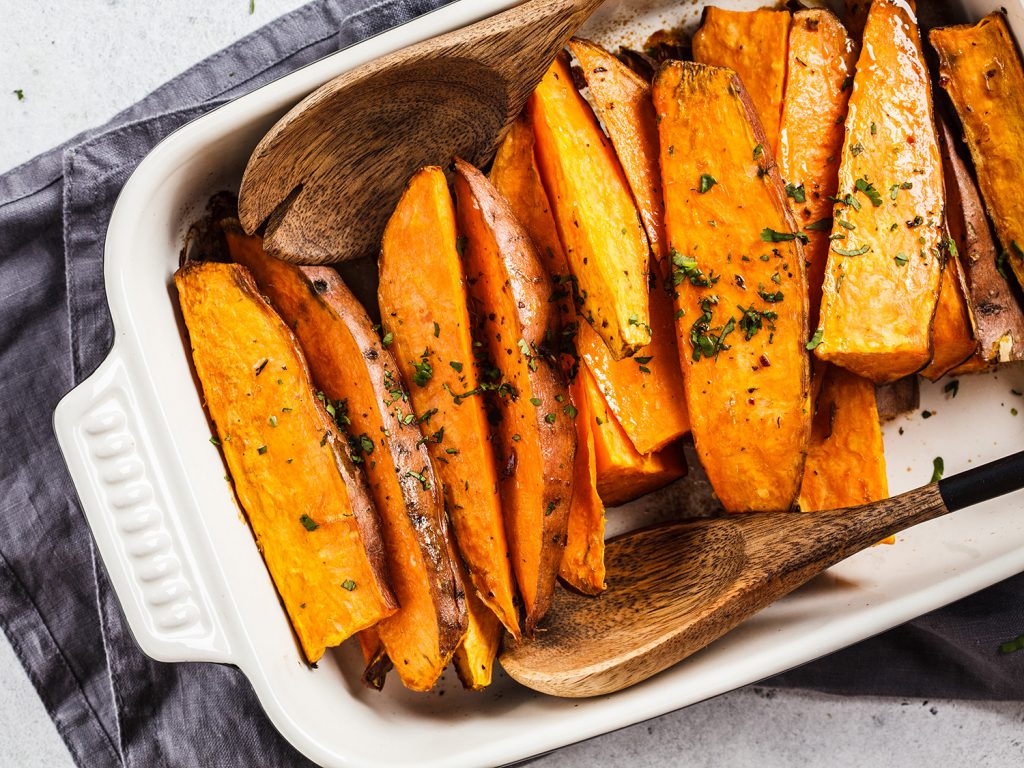 3. Sweet Potatoes
We all know sweet potato casseroles are a delicious holiday staple. However, it turns out these vibrant cousins of traditional potatoes are an excellent healthy food year-round. Try any of the many tasty varieties– purple, orange, or white!  Each offers a host of health benefits and is chock-full of vitamin A. They also contain healthy carbohydrates that help reduce blood sugar spikes that you'll experience with simpler carb sources. In fact, sweet potatoes are so nutritious that some populations with the highest percentage of Centenarians (individuals over the age of 100) credit this healthy food as a staple in their diet. If that isn't convincing enough, sweet potatoes are also very inexpensive, easy to find in almost any grocery store, and extremely simple to prepare. Try these recipes for quick and easy breakfast swaps or dinner sides.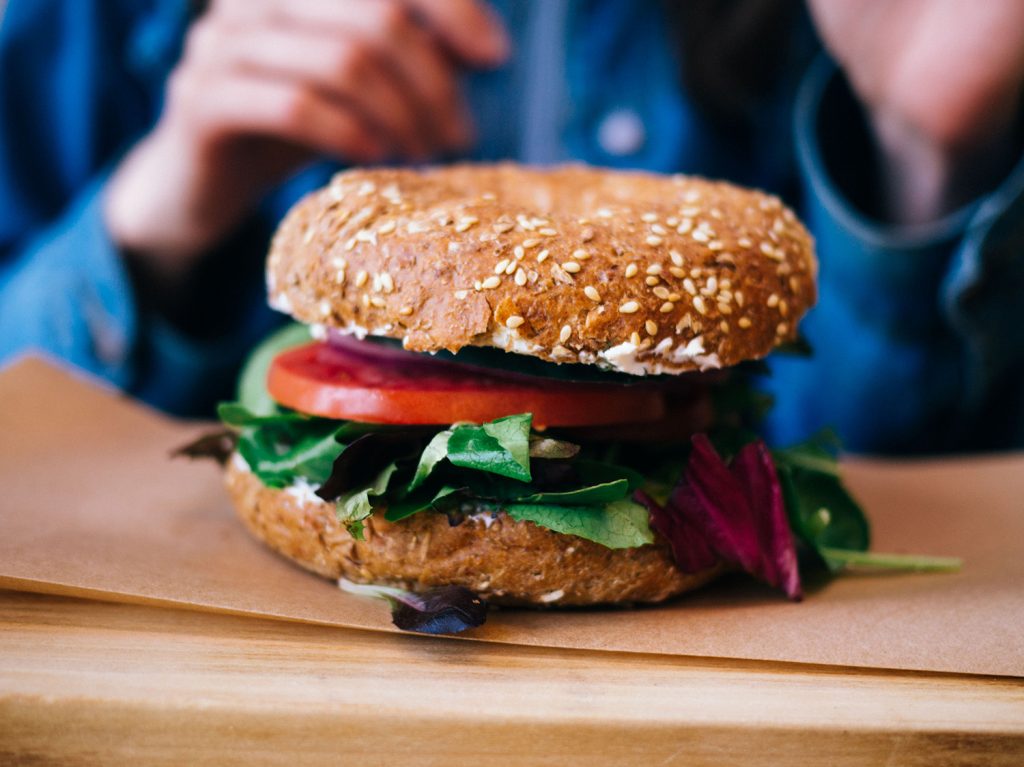 4. Veggie Burgers
Gone are the days of dry bean patties! Cue the juicy and tasty burgers that look, feel, and taste just like the real thing. If you've heard Carl's Junior and Subway now offer the Beyond Burger, you probably know that veggie burgers are all the rage right now. Made from ingredients like pea protein and coconut oil, companies such as Quorn, Impossible Burger, and the Beyond Burger are redefining the back yard BBQ. If meat alternatives are a little too close (or maybe not quite close enough) to the real thing for you, opt for a more traditional veggie burger like Engine 2's Poblano Black Bean or these nut-based grillable burgers. Whichever patty you choose, be sure to stack it with some fresh tomatoes and on a hearty, whole wheat bun for added nutrients!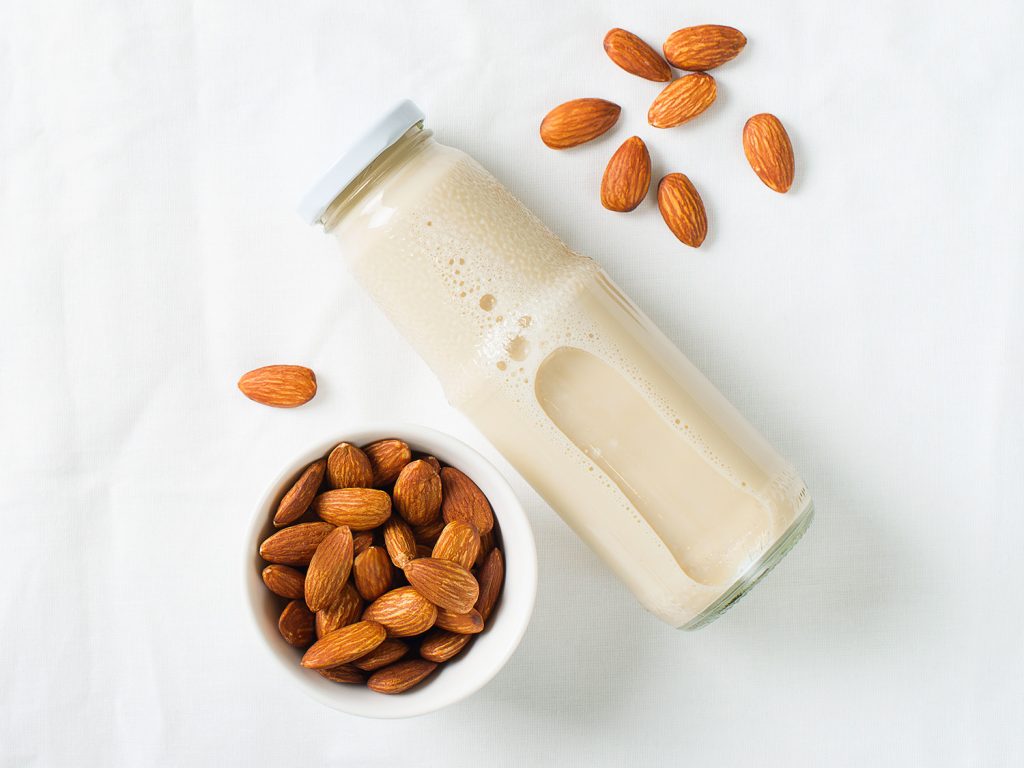 5. Dairy-Free Milk
Ditching the dairy has become pretty common over the past couple of years. And for good reason! Milk tops the list for one of the most common allergens in U.S. adults and the amount of rbGH in dairy products consumed by Americans is extremely high. Fortunately, dairy alternatives such as almond, coconut, hemp, flax, and oat milk are widely available and taste fantastic. Most coffee shops and cafes now offer at least one dairy alternative, too! But what about ice cream? No problem! There are countless varieties of delicious, dairy-free treats that arguably taste as good (if not better) than the real thing. In fact, even Ben & Jerry's has hopped on board with more than a dozen dairy-free varieties. You can also find dairy-free versions of yogurt, cheese, and kefir that offer plenty of variety and flexibility, making this dietary switch up a no-brainer.
Other healthy foods (and simple recipes!) to start your healthy eating journey:
Olive Oil
https://www.themediterraneandish.com/mediterranean-olive-oil-pasta

https://thecleaneatingcouple.com/healthy-lemon-basil-vinaigrette/
Oats
https://www.shelikesfood.com/healthy-baked-oatmeal-breakfast-cups-6-ways/
Hummus
https://www.inspiredtaste.net/15938/easy-and-smooth-hummus-recipe
Dark Chocolate
https://www.verywellfit.com/dark-chocolate-avocado-mousse-4142913
Smoothies
https://www.kiipfit.com/pineapple-coconut-tropical-smoothie/

https://beamingbaker.com/vegan-pumpkin-pie-smoothie-paleo-vegan-gluten-free-dairy-free/