December 23, 2019
Jamie Fletcher
Recipe Remix: Healthy Holiday Treats
Is it just us or does it feel like the holiday season really ramps up about mid-September and runs steady all the way into the New Year? While we're all about soaking up the festive fun, we know that holiday season often involves a hefty dose of sugar-laden goodies and calorie-bomb cocktails (we're looking at you, spiked eggnog!). But, you might be feeling less than jolly when your favorite jeans won't button.
We know it can be difficult to hold back from dessert when everyone else is filling their plates with pie and their cups with cocktails. So today, we're bringing you three fabulously festive treats with a healthy twist! Another bonus? These remixed recipes are so tasty, no one will know these good-for-you goodies are in fact, good for you!
Healthy Hot Cocoa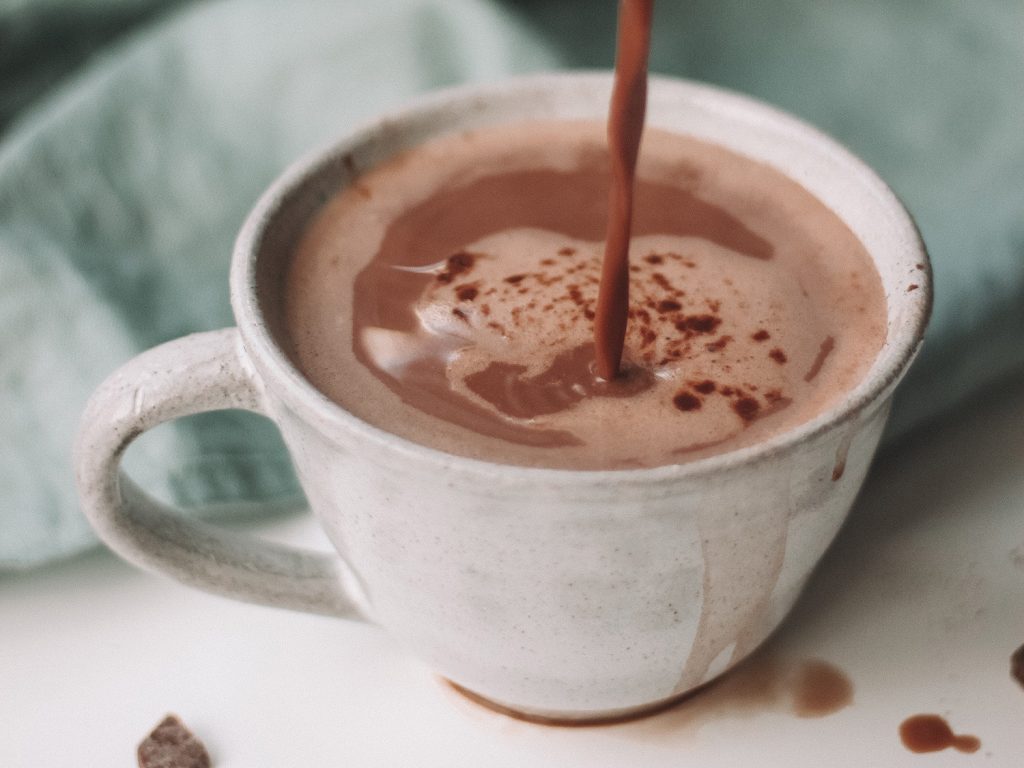 Ingredients
1 cup almond, cashew, or oat milk
1 tablespoon unsweetened cocoa powder (go for dark for an antioxidant boost!)
1 Tablespoon pure maple syrup or agave syrup
1/4 teaspoon vanilla extract
Pinch of pink sea salt
Directions
Combine all the ingredients into a saucepan over high heat, and begin to whisk the mixture to break up any clumps. Keep stirring until smooth and a simmering just under a boil. Pour immediately into a mug.
For a little extra pizazz, top with dairy-free whipped cream and shaved dark chocolate, if desired.
Good-For-You Gingerbread Cookies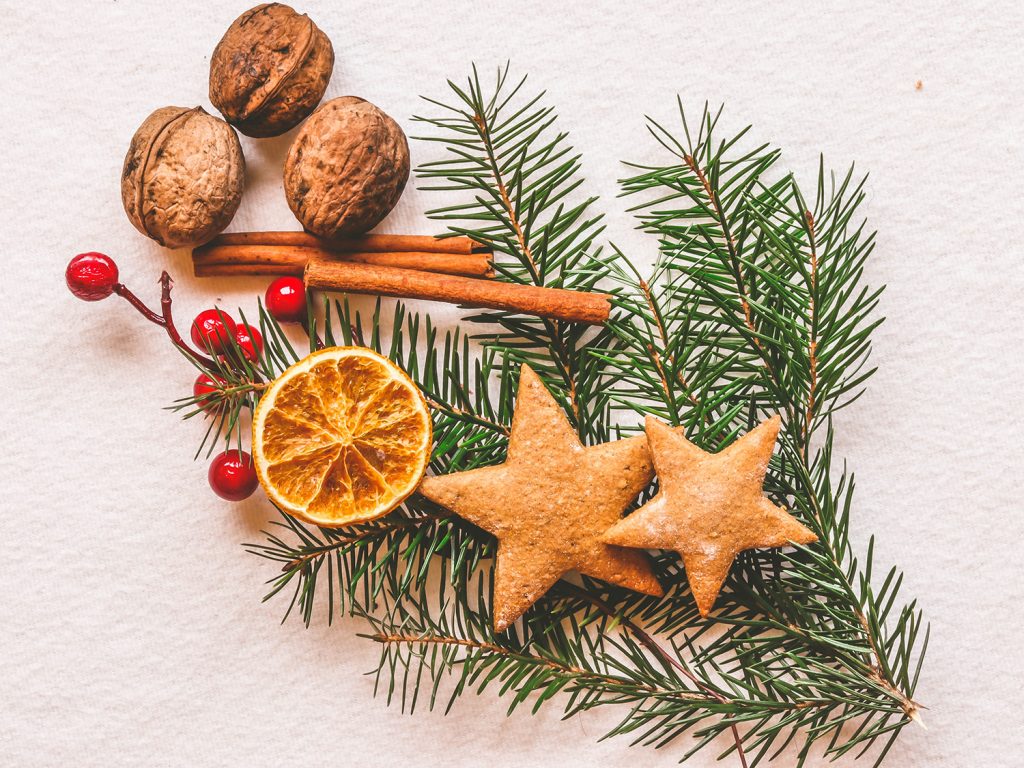 Ingredients
2 cups whole wheat flour
1 cup oat flour
1 tsp baking soda
1/4 cup coconut oil lightly melted
1/2 cup molasses
1/4 cup maple syrup
1/4 cup brown sugar
1 egg
1 tsp vanilla
2 tsp cinnamon
1 tsp ginger
1/2 tsp nutmeg
1/4 tsp clove
pinch of salt
Instructions
Preheat the oven to 350 degrees F.
Mix the whole wheat flour, oat flour, and baking soda in a large mixing bowl.
Mix the remaining ingredients together in a separate mixing bowl.
Pour the liquid mixture into the dry mixture and mix until the dough is smooth.
Roll half of the dough into a ball, then flatten on a flour-dusted surface using a rolling pin.
Cut out the desired shapes and place on a baking sheet.
Take the leftover dough and the remaining dough in the mixing bowl, roll into another ball, and repeat the flattening process.
Repeat steps 6-7 until the dough is gone.
Bake the cookies for about 12-15 minutes.
Let cool, decorate, and enjoy!
Recipe credit: https://www.jaroflemons.com/healthy-gingerbread-cookies/
Clean-Eating Apple Crisp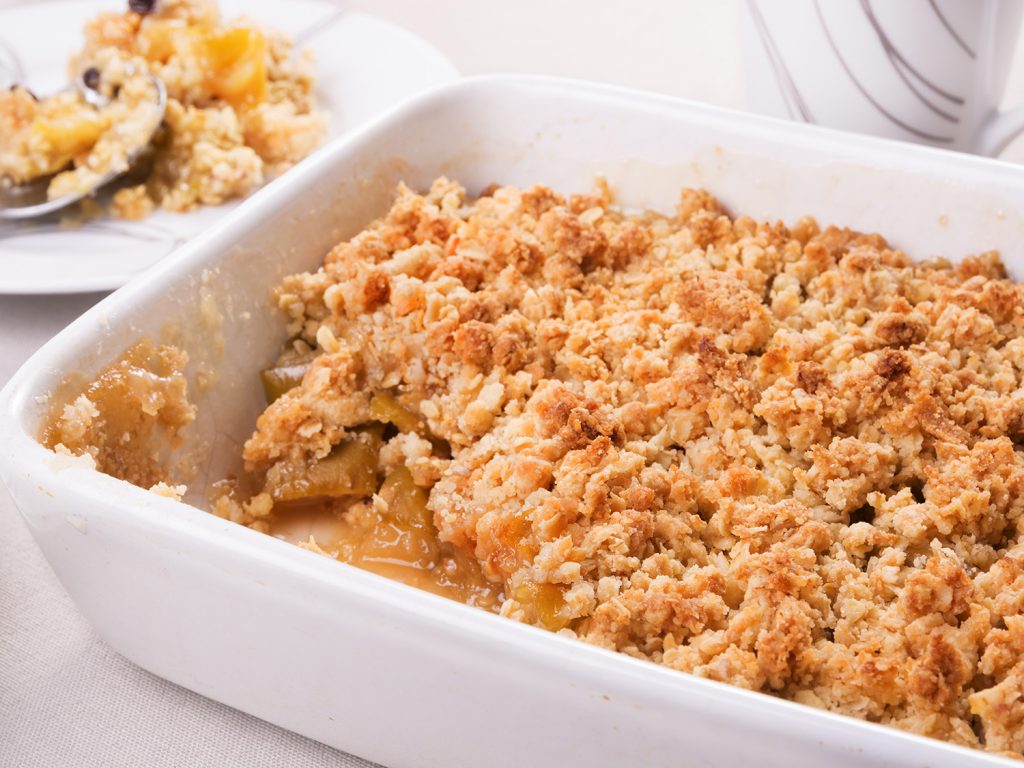 Ingredients
For the Apples
6 medium or large granny smith apples (pink lady, honey crisp, and other crisp apples also work well)
1 tablespoon pure maple syrup
3 tablespoons water
2 teaspoons cinnamon
For the Crumble Topping
1 cup old-fashioned or quick oats
1/2 cup almond flour or almond meal
1/2 cup chopped almonds, walnuts, or pecans
1 teaspoon cinnamon
1/4 teaspoon salt
1/4 cup melted coconut oil or butter
1/4 cup pure maple syrup
Instructions
Preheat oven to 350 degrees. Peel apples and dice into cubes of approximately equal size. In a large bowl, toss with maple syrup, water, and cinnamon. Pour apples into greased 9×9 or 8×8 inch baking dish.
In the same (now empty) bowl, add oats, almond flour, nuts, cinnamon, salt, coconut oil or butter, and maple syrup. Stir crumble topping together and pour into baking dish on top of apples.
Bake at 350 degrees for 40 to 45 minutes until apples are soft, covering pan loosely with aluminum foil halfway through to prevent from over-browning.
Serve hot with vanilla ice cream or whipped cream.
Recipe Credit: https://www.healthy-liv.com/best-ever-healthy-apple-crisp/